In 2005, I got to know the indescribable coconut oils with flowers for massage on the islands of Fiji. I instantly fell in love with this wonderful feeling on the skin and the scent of tropical flowers. There was no such coconut oil in Germany and the business idea was born. That's how it started and you can read about how it went in this blog post.
We have been on the market since 2007 and were able to inspire many people with our products. LavaShells are another highlight which we have had in our program for many years. More and more specialist customers are including them in their program because guests love this massage!
I have been using the Lava Shell Massage for more than 5 years; it is an integral part of my physiotherapy. My patients and I love this deep and soothing massage. Even the most skeptical "hardest" men always ask for the shell massage ;)
It supports the healing process and gives peace and relaxation. I would not want to miss the shells anymore.
Thank you.
Kerstin Brendel
I love the fragrant coconut oils that I have been using for 3 years in combination with the Lava Shells and for Lomi massage.
My customers always tell me how great these oils smell and how relaxing the Lava Shell massage is.
I can highly recommend the products.
Christina Krüger
The Lavashells 🐚 are the absolute top class in the massage sector. Everyone should really try it out. You will love them.
Art of Beauty
Edit Dugonic
I love the lava shell shells! I have been offering the partial and full body massage in my studio for over 2 years.
Clients love this treatment! Absolutely recommended in the wellness and massage industry!
Sabrina Nagengast
Feel Wellness
When I tell my patients about LavaShell and offer it, they are very enthusiastic afterwards. I offer it in the mobile massage and wellness area.
Since recently also the eye masks, these are the icing on the cake 🔥
Larissa Kraus
I very much enjoy using the LavaShell Shell Massage. My patients are enthusiastic.
Schmerzergo – Specialist practice
Ergo & Pain
We'll show you at a glance what you can expect from us. Innovative self-heating products such as the LavaShells or herbal stamps, elegant massage oil warmers, massage tools for the institute or at home and much more.
The herbal poultice massage with ThermaHerbal - the self-heating herbal poultice. The ThermaHerbal herbal poultice makes the skin shine from the inside out! A herbal poultice massage is pure wellness. "Heaven on earth is everywhere", says Hildegard…
https://pacific-spirit.com/wp-content/uploads/2020/12/Bild-Header-Stempel.jpg
309
1030
Birgit Matanisiga
https://pacific-spirit.com/wp-content/uploads/2020/06/Logo-Pacific-Spirit.png
Birgit Matanisiga
2020-12-06 16:30:28
2022-01-24 13:41:57
The herbal poultice massage with ThermaHerbal – the self-heating herbal poultice
A fountain of youth for the skin. The advantages and application of a self-heating moisturizing mask!! A self-heating moisturizing mask has several advantages in its application. While different functions are attributed to a mask per se, the…
https://pacific-spirit.com/wp-content/uploads/2020/11/Thermafusion-Header-1030x309-1.jpg
309
1030
Birgit Matanisiga
https://pacific-spirit.com/wp-content/uploads/2020/06/Logo-Pacific-Spirit.png
Birgit Matanisiga
2020-11-20 14:33:02
2022-01-24 13:43:04
A fountain of youth for the skin
T Spheres™ - Aromatherapy massage balls- a sensual experience for every day! The T Spheres - Aromatherapy Massage Balls are among the massage utensils that can evoke relaxation in a gentle, soothing way. Taking into account the ancient wisdom…
https://pacific-spirit.com/wp-content/uploads/2020/11/T-Spheres-Artikel-IMG.jpg
533
800
Birgit Matanisiga
https://pacific-spirit.com/wp-content/uploads/2020/06/Logo-Pacific-Spirit.png
Birgit Matanisiga
2020-11-09 11:00:27
2022-01-24 13:44:08
T Spheres™ – Aromatherapy massage balls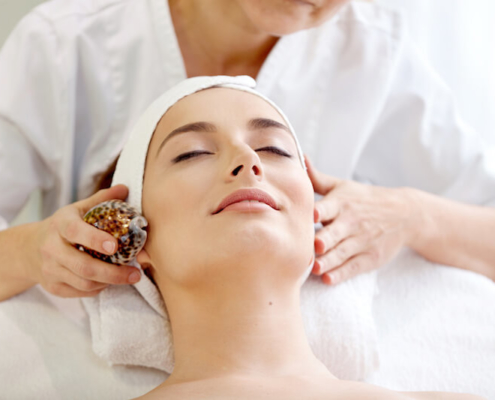 Cowrie Shells - the gentle natural method of the sea for total body relaxation! To go swimming in the sea of joy - metaphorically speaking - in a relaxed way, our KauriShells are the ultimate massage tool to release muscle tensions gently.…
https://pacific-spirit.com/wp-content/uploads/2020/10/KauriShells.jpeg
533
800
Birgit Matanisiga
https://pacific-spirit.com/wp-content/uploads/2020/06/Logo-Pacific-Spirit.png
Birgit Matanisiga
2020-10-23 10:24:50
2022-01-24 13:45:07
Cowrie Shells
Beauty Brush facial cleansing brush - deep care for healthy skin! The skin is one of the most important organs of the human body and needs daily care with a facial cleaning brush. Besides the external appearance, it is above all the complexion…
https://pacific-spirit.com/wp-content/uploads/2020/10/Beitragsbild-ProBeautyBrush.jpg
533
800
Birgit Matanisiga
https://pacific-spirit.com/wp-content/uploads/2020/06/Logo-Pacific-Spirit.png
Birgit Matanisiga
2020-10-13 13:16:04
2022-01-24 13:46:07
Beauty Brush facial cleansing brush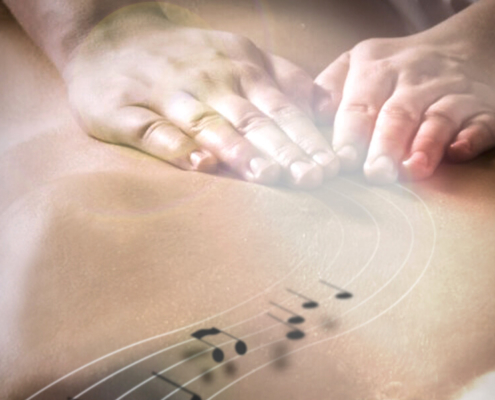 Massage music - the effect and importance of the calming atmosphere of a Sleepion! How important relaxation is for your own well-being becomes obvious when using massage music. It also has positive effects on sleep, which Heinrich Heine once…
https://pacific-spirit.com/wp-content/uploads/2020/09/Kompositionen.jpg
600
1200
Birgit Matanisiga
https://pacific-spirit.com/wp-content/uploads/2020/06/Logo-Pacific-Spirit.png
Birgit Matanisiga
2020-09-25 15:37:32
2022-01-24 13:47:24
Massage music